It is comforting to know that you are never alone when needing assistance. Whaler's Cove has 24-hour dedicated staff coverage to serve all our residents' needs.
Whether it is an unusual medication schedule or there is a health emergency in the middle of the night, our staff is trained to handle anything and everything.
Laura Sousa, Executive Director
Ensures continuity and consistency in delivery and quality of services.
Establishes a working relationship and positive engagement with residents, family, friends, team members, regulatory agencies, and community advocates by maintaining an uplifting, open-door atmosphere.
Oversees the overall management and the day-to-day operations.
Amanda Costa, Marketing Director
Assumes primary intake responsibility for all inquiries and coordination of tours for prospective residents.
Maintains occupancy in the community by developing meaningful personal relationships with potential residents, their families, and professional partners.
Works with all departments to ensure the retention of all residents.
Food Services Team
Develops creative menus based on residents' dietary needs and feedback.
Oversees daily operations regarding food safety and quality, proper sanitation, food inventory, supervision, and training of kitchen personnel and dining staff.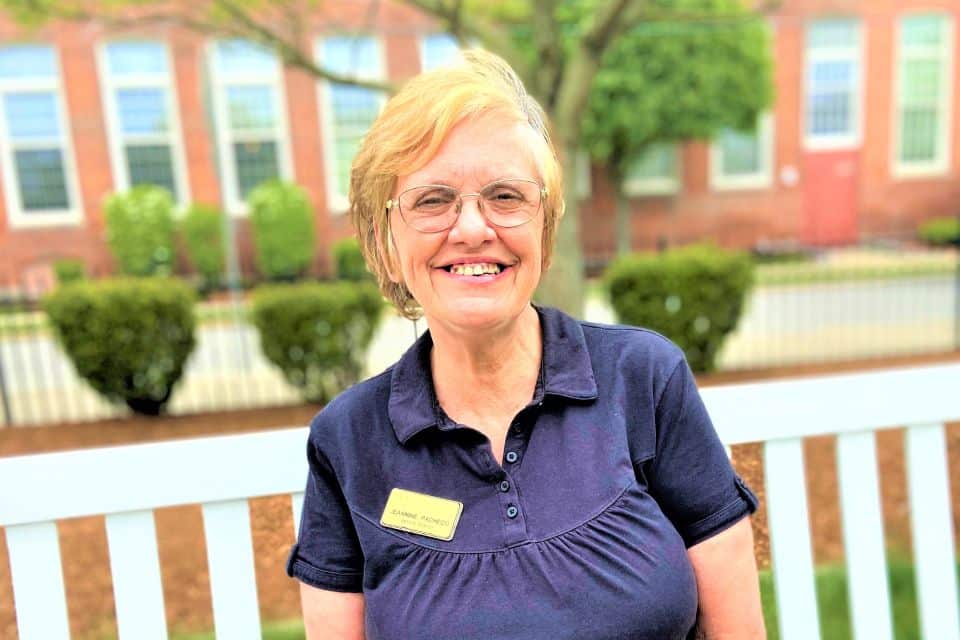 Jeannine Pacheco, Activities Director
Develops and implements specific programs based on the needs of residents.
Organizes activities to engage residents and encourage socialization.
Gives structure to the day for residents, which give them a sense of safety, helps with passing the time, and give a purpose to their life.
Mackenzie Botelho, Compliance Manager
Verifies program eligibility and verifications for potential residents applying for admission and upon annual lease renewal.
Regularly reviews documents and work practices identifying areas to improve or update.
Guarantees that all processes and transactions follow all relevant legal and internal guidelines.
Lisa Preikszas, Social Worker
Supports residents in leading fulfilled lives with a sense of well-being.
Encourages residents to participate in leisure activities and develop their social and personal skills.
Keeps open communication with families regarding residents' everyday needs.
Brian Alves, Business Office Mgr.
Manages Accounts Payable and Receivable, including billing, collecting, recording, and depositing of rent.
Assists in monitoring the delivery of services provided to residents.
Provides general Human Resources support to all departments, including overseeing compliance with county, state, and federal employment laws.
Julie Geller, Wellness Director
Oversees the comprehensive delivery of personal care services to residents on a day-to-day basis following required regulatory requirements.
Assists in the coordination of resident care with other disciplines, such as physicians, visiting nurse agencies, and caregivers.
Assist in the interview, hiring, training and evaluation of care staff and nursing team in accordance with the residents' needs and state regulations.
Conducts clinical assessments of new applicants, participates in admission determination, and helps with coordinating new move ins.
Nichole Nania, Medical Billing
Main point of contact for the wellness office, interacts with residents and families to ensure messages, concerns, and updates are relayed to the nursing staff.
Handles program and insurance billing.
Tracks and maintains documentation in accordance with residents needs and regulatory requirements.